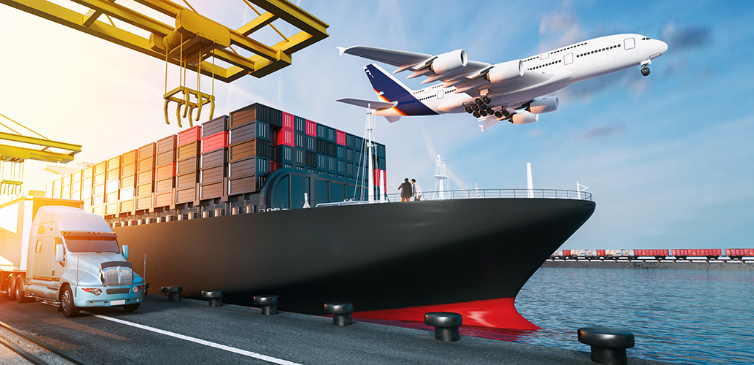 The existance of ARGUS SHIPPING WLL as a leading freight management and logistics service provider in the region with a global presence of network partners had already set an example for those who functioning in this idustry. With a vast experience in the logistics industry, we offer just what the international market requires. We are well-tuned to identify the customer needs and provide the solutions which are timely and effective ensuring customer satisfaction. We are capable to address all of your concerns about freight, International / domestic relocation, project cargo, boarder clearance, free zone shipments. Our experts assist customers in getting the best in whatever terms they require whether it is cost effective or time bound deliveries or forwarding services.
SEA FREIGHT, AIR FREIGHT, WAREHOUSING AND CLEARANCE are our domain areas; but we have already proven excellence in all related services too. Our presence in all important destinations of entire ASIAN CONTINENT is an advantage for serving the clients by considering the geographical locations. Convenience of customers is our top most priority and to make it real we make sure them the Availability of special freight rates, Premium services from the qualified and experienced work force, well equipped certified mega warehouses, Transportation price with an unbelievable tariff and Per carton/per cbm import console movements cost effectively.
OUR VISION
Through technology, professionalism and qualified work force, we will execute all our services with promptness and excellence for our esteemed clients. We strive to ensure that ARGUS SHPPING WLL is a committed, highly recommendable and specialized in the areas of efficient Freight forwarding, Cargo Logistics Management and many other related solutions.